Wests Tigers forward Teleah Waitoa had been married for just one month before her husband was tragically killed.
After tying the knot in December, 2018, the newly-married couple seemingly had their lives ahead of them having already purchased their first home.
They were ready to start a family.
Yet sadly, just one month to the day from their wedding, Jeremy 'Whuda' Waitoa was killed in a truck accident.
Understandably, it was a time of heartbreak and despair.
"When he passed away everything that I had planned was gone," Waitoa reflected.
"I had to restart all over again.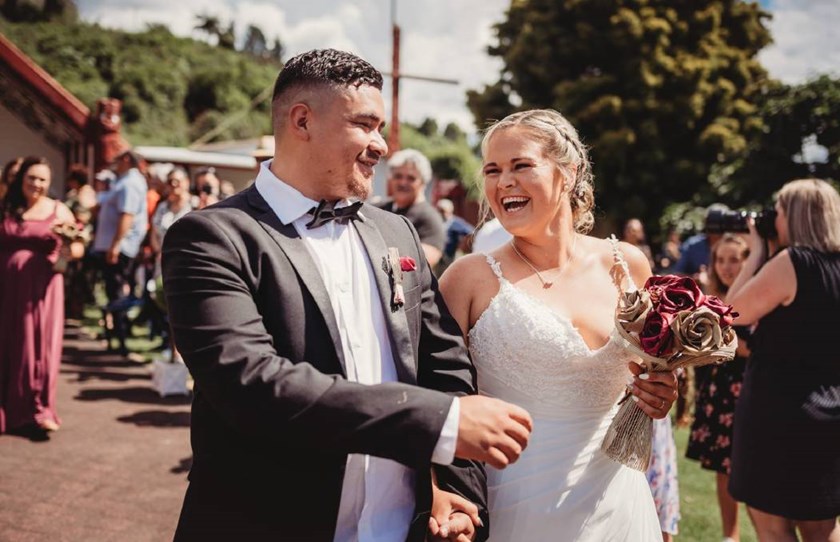 "We were looking to start a family together but after his passing I needed something to motivate me and something to look forward to. 
"I had always loved football and my husband always encouraged me to chase rugby league."
From the moment the pair first met, sport had always played a key part in Teleah and Jeremy's relationship. They first met at a State Cup touch football event in their home town of Port Macquarie back in 2016, so sport — and in particular rugby league — was never far from the centre.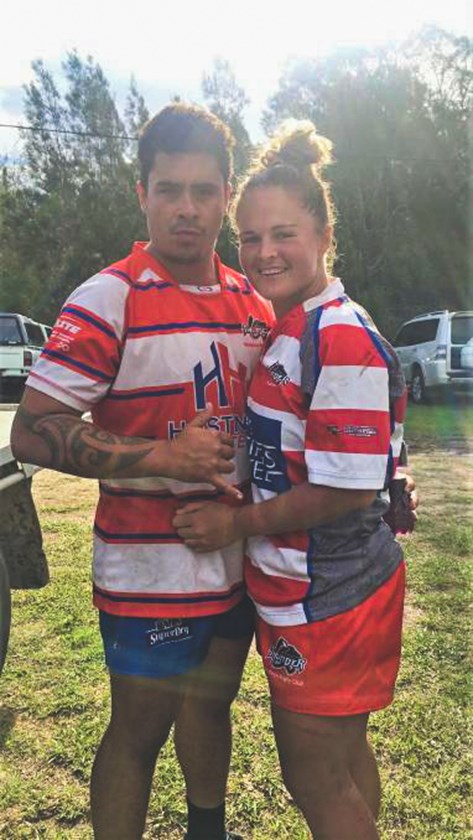 And so, in her moment of heartbreak, Waitoa turned back to sport, and to a close friend in Botille Vette-Welsh.
"Bo actually suggested I come down and trial during the pre-season with Wests Tigers," Waitoa said. 
"More than anything, it gave me something to do every day.
"I started training and it helped me so much with my mental health more than anything. It's cleared my mind and given me direction — it's given me something to strive towards and helped me pull through it all."
That step towards rugby league would prove a turning point for Waitoa, who soon moved from the family home down to Sydney.
"Jeremy and I had just purchased a house [in Port Macquarie] so it was a big move for me but I needed a change in my life," she said.
"I grew up in a small town so everybody knew what happened.
"People would cross the road when they saw me coming because they didn't know what to say which is fair enough... but I just needed to get out.
"I just picked up everything and moved. 
"I first went in with my aunty and now I'm living with Bo.
"Everyone involved in the team has been super supportive and encouraging," Waitoa added. "It's been good for me because a lot of them already have experience that you can learn a lot from.
"I think it's a really mature team and the team clicks really well."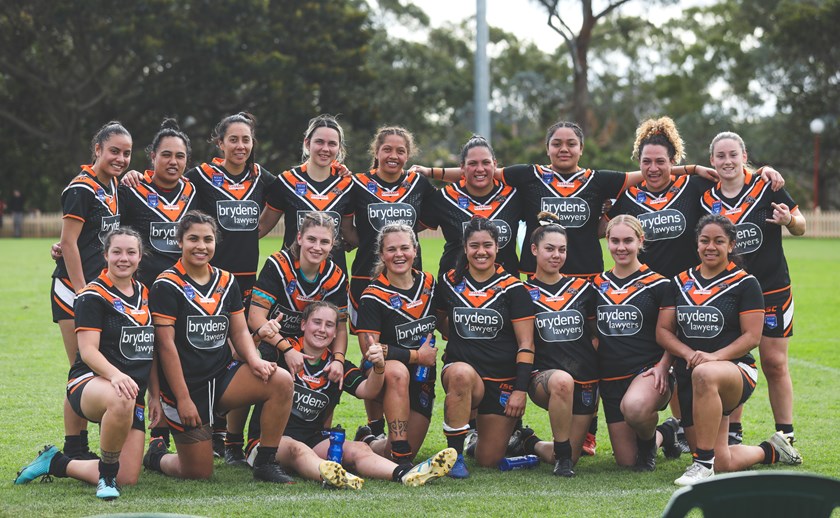 Despite not playing at the senior level before, the school teacher soon found herself in the club's Harvey Norman NSW Women's Premiership side — earning a spot in the starting side as their season returned last week.
And while almost every aspect of her life has changed in the past two years, the inspiration for Waitoa has remained the same.
"Making my husband proud is my main motivator because he always encouraged me in everything," she said with a smile.
"It's big for my parents too. Jeremy was like a son to them so they had to grieve while supporting me and it was hard for them as well.
"They've supported me 100 percent through it all so I'm just glad I can make them proud."